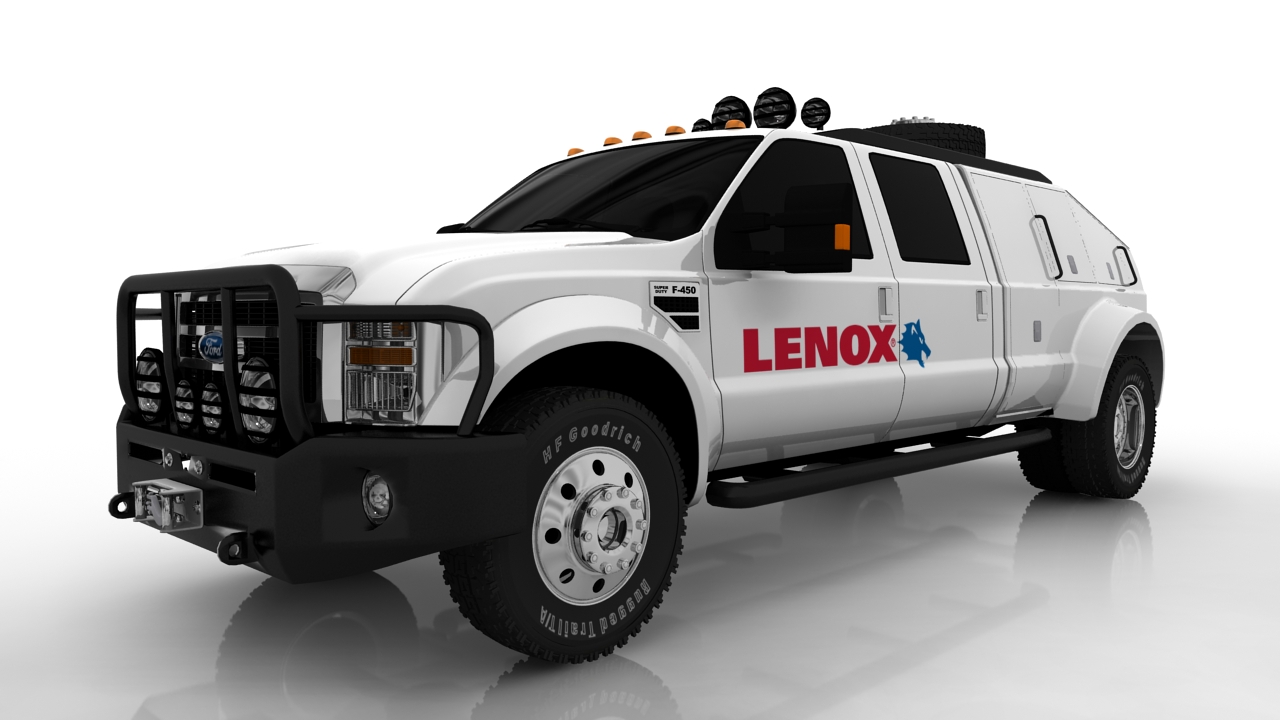 Mobile tech services: Re-imagined and re-engineered.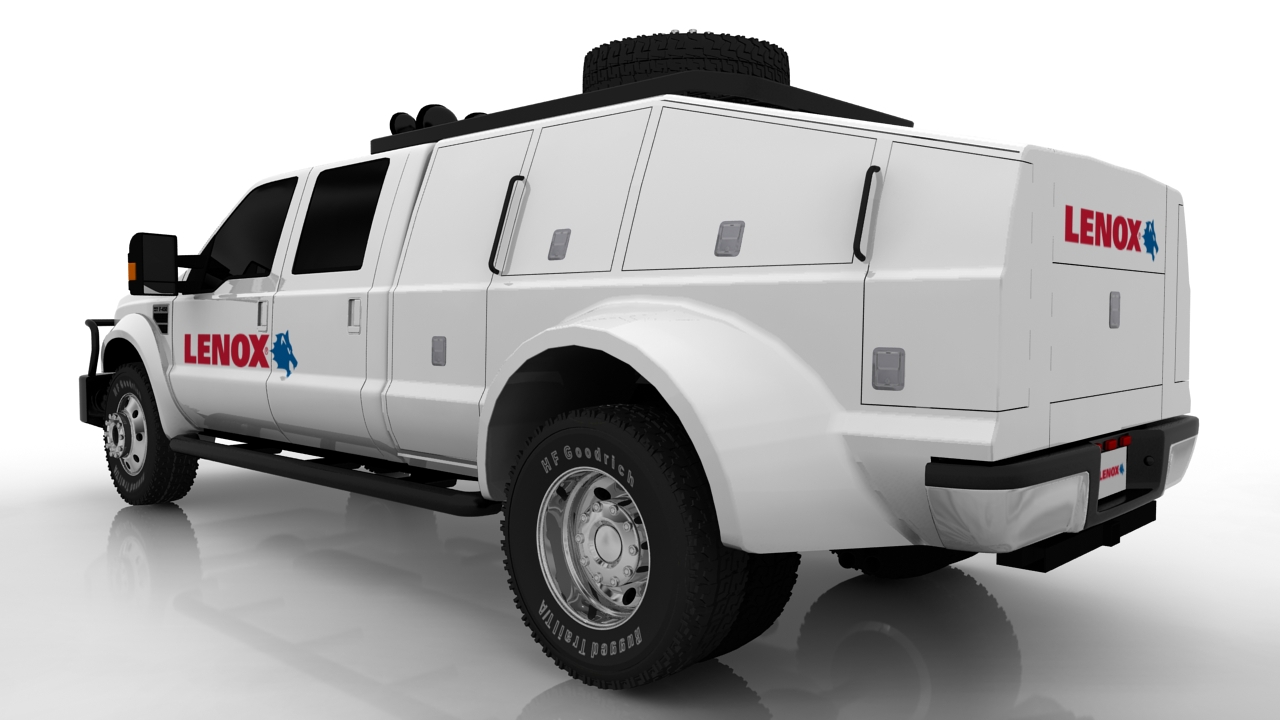 FEATURES:
Built for Sparks Exhibits & Environments Corporation for their client Lenox (a division of Newell Rubbermaid), this vehicle was outfitted for Lenox Tech Reps who travel the USA visiting their customers' facilities to provide technical investigation and onsite testing of cutting blades.
Notable features include: a custom cargo box built from customer-provided 2D drawings, a deployable tool box for use in the field repairing large band saws, mounted band saw blade testers and other test equipment, a fabricated liftgate with a swing down 50" LCD television/monitor and custom paint and graphics.
Fabrication Time Lapse Video: Watch now.
precisely crafted innovation