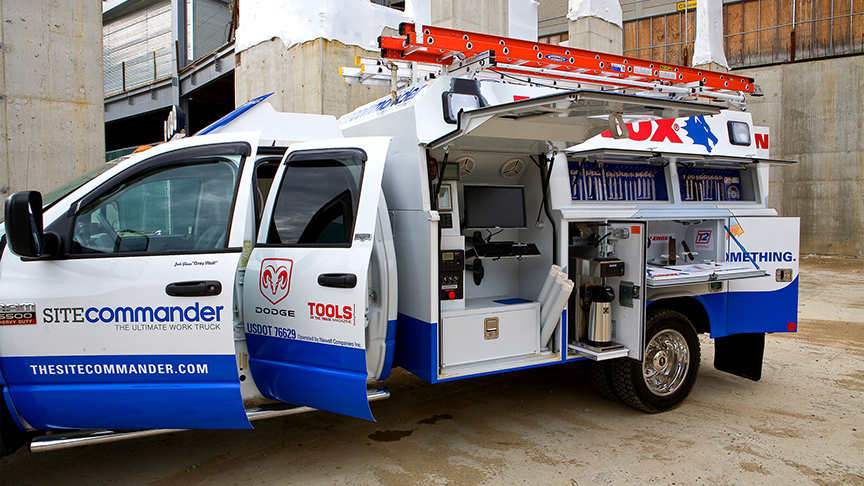 A high-profile concept truck developed to address the needs of construction site managers, equipped with all of the technology, tools and equipment a contractor could want.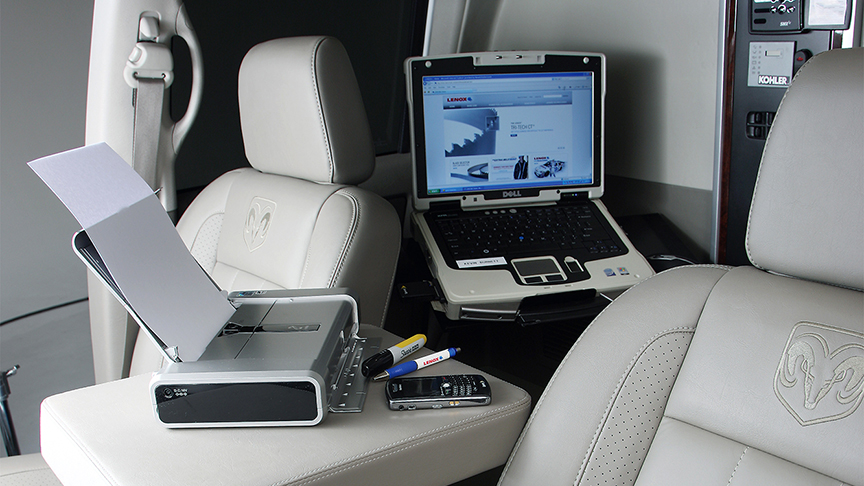 FEATURES:
In 2008, Special Projects was enlisted to build three units for Sparks Exhibits & Environments Corporation for their customer Lenox (a division of Newell Rubbermaid).
The Lenox Site Commander featured an off-road Segway with its own inclinator storage system on the side of the vehicle, along with a rear-seat office area which was climate controlled by a Kohler APU generator with a heating and cooling system.
Other features included a 20" monitor, coffeemaker, biometric sensing time clock and mobile weather station, as well as a highly modified aftermarket cargo box, custom-fabricated roof-mounted air deflector and custom paint and graphics.
precisely crafted innovation