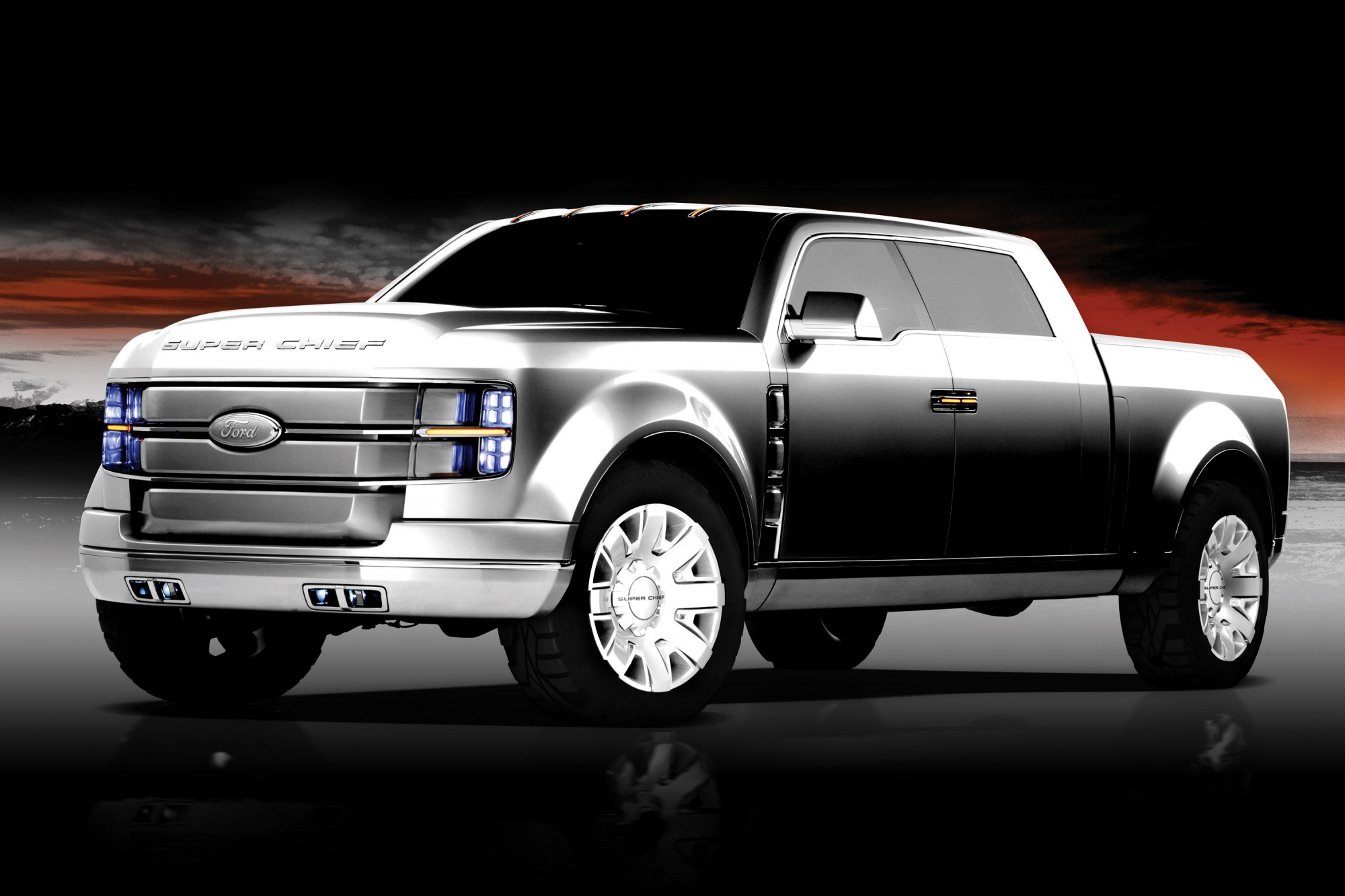 Debuting at the 2006 North American International Auto Show, the Super Chief's luxury and styling features were inspired by Super Chief locomotives of the 1950's.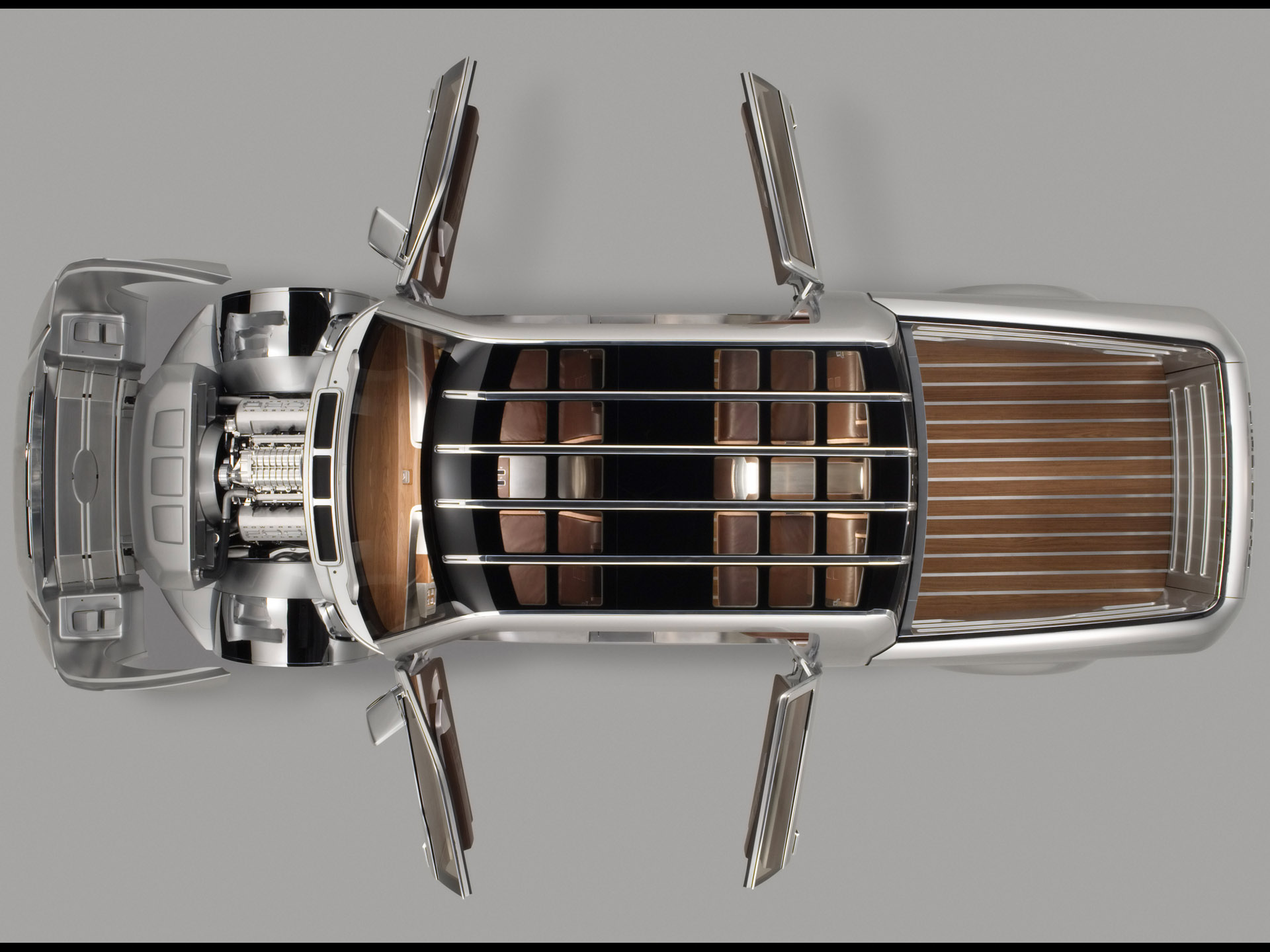 FEATURES:
Remarkable for its extreme overall size, the Ford Super Chief required extensive milling of aluminum components (interior and exterior) and oversize aluminum wheels with composite inserts. It also featured: The Triflex fuel system (gasoline, ethanol and hydrogen); a wood interior including steering wheel, headliner, floors, overhead entertainment center, instrument panel, door panel components and consoles; chrome plating of many extremely large components; functioning power overhead TV screen; functioning rear-seat foot ottomans that rise and rotate out of the floor; and power rear slouching seats and console with humidor and cognac tray.
Other notable features include: Patented hinged independent opening front and rear door with no "B" pillar; LED headlights with unique milled acrylic optics; engineered and fabricated power forward opening hood; detailed milled aluminum and chrome engine bay and engine dress up; and laminated glass including full roof.
precisely crafted innovation