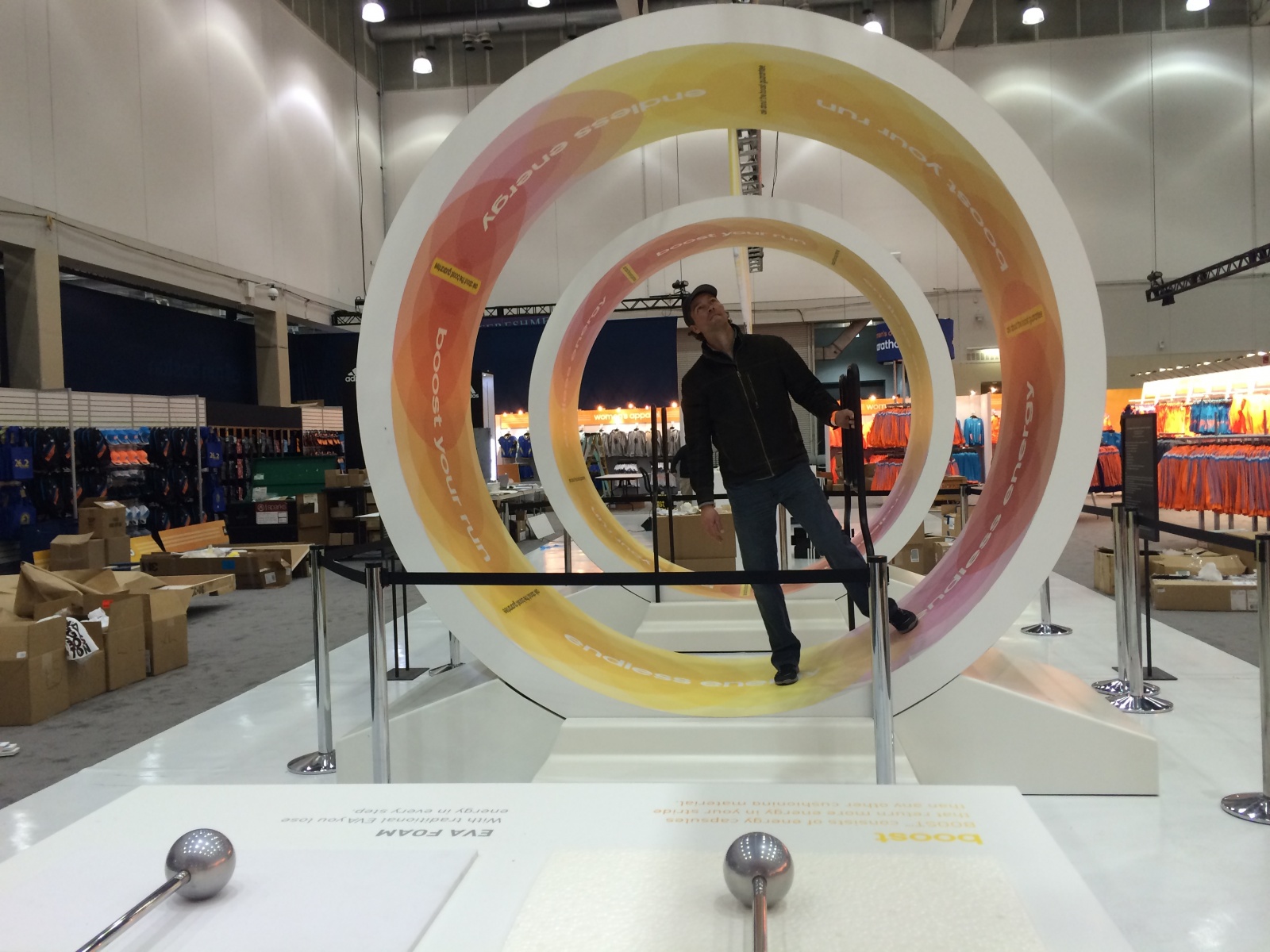 For debut at the 2014 Boston Marathon, two Walking Wheels were created to promote Adidas's new Bounce Foam technology.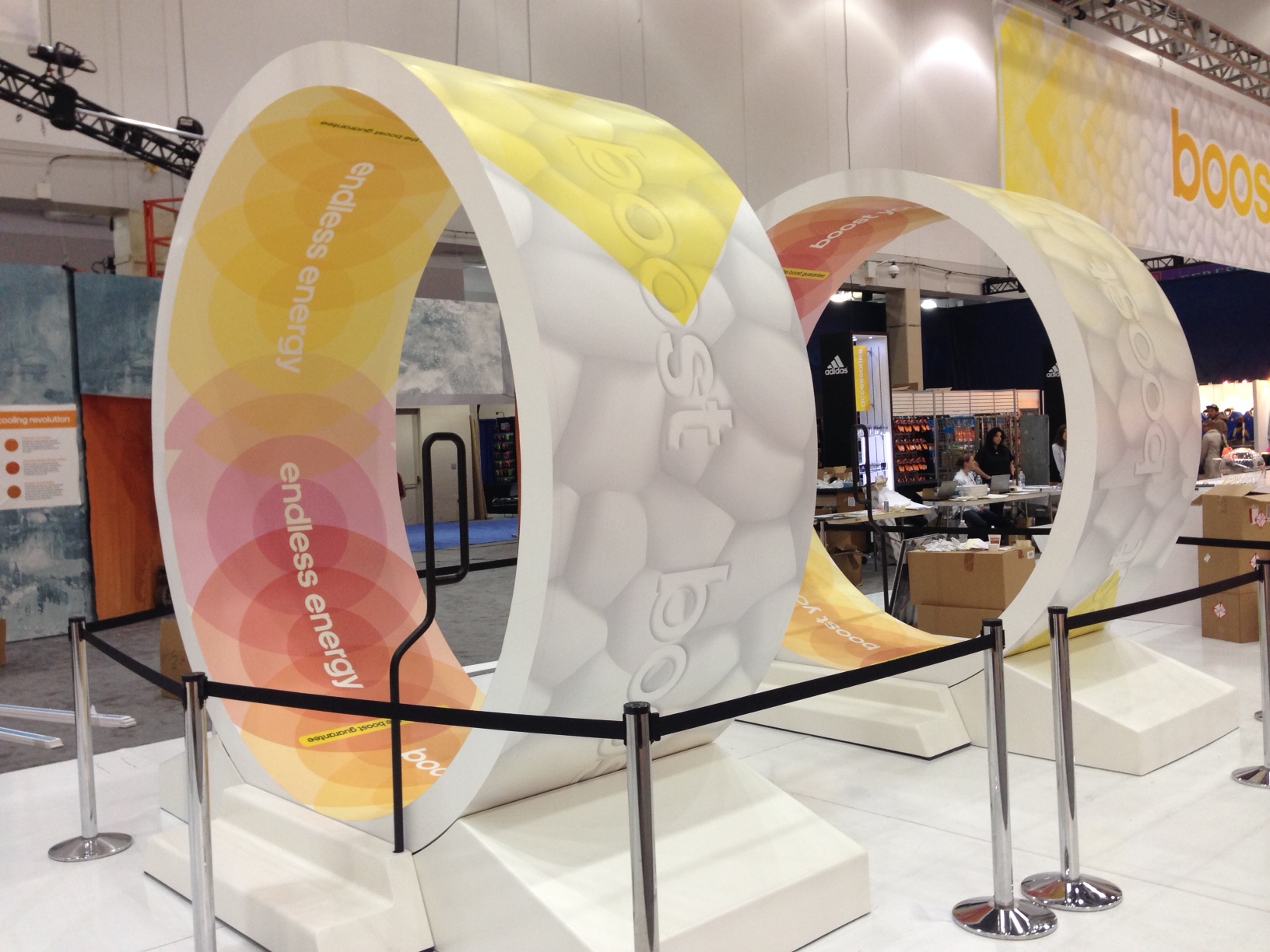 FEATURES:
This unique project, which was brought to us by Sparks Exhibits & Environments Corporation for Adidas, had many challenging requirements.
At ten feet in diameter, it necessitated a three-piece construction and the capability of being transported and assembled by two people on site, without large equipment. The final result featured a smooth, quiet and safe machine operating on resilient rubber rollers.
precisely crafted innovation