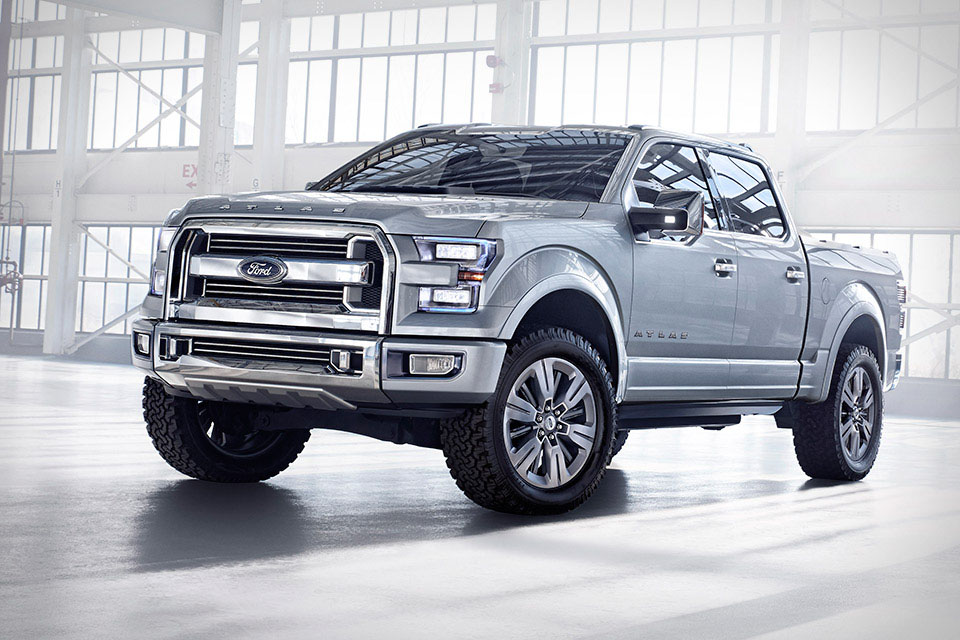 This award-winning vehicle was introduced to the market in 2013 as a preview of the 13th-generation Ford F-Series.
FEATURES:
The Ford Atlas's highlights include extensive interior and exterior milled aluminum components, extensive chrome plating of a variety of substrates and a number of fully functioning unique components such as remote aero-wheel closeout, remote grille shutters and telescopic tailgate for load handling.
Other notable features: Deployable running boards, laminated glass, LED headlights and taillights with unique milled headlight cubes, DLO acrylics, unique rubber floor inserts and ambient lighting inside and outside, including under the bed rails.
precisely crafted innovation